Description
Introduction: Growing up in Thailand
Ingredients - Golden Mountain Sauce, Oyster Sauce
Skills - Marinating and Tenderizing
Lets cook - Garlic Pepper Stir Fry
Travel Tips - Attractions and Experiences in Bangkok
Culture: Why I love Thailand
Ingredients - Galangal, Kaffir Lime Leaves, Coconut Milk
Skills: Preparing Aromatic Ingredients
Lets cook - Tom Kha (Soup) with Coconut Milk
Travel Tips - Exploring Bangkok's Markets
Culture - When to go and Important festivals in Thailand
Ingredients - Tamarind Paste, Sauce and Glass Noodles
Skills - Preparing Glass Noodles and Pad Thai Sauce
Lets cook - Glass Noodle Pad Thai
Travel Tips - Food Experiences in Bangkok
Culture - Etiquette and Customs in Thailand
Ingredients - Curry Pastes, Palm Sugar, Thai Basil
Skills - Making a Curry Paste from the Scratch
Skills - Prepping Ingredients for Green Curry
Lets cook - Thai Green Curry
Travel Tips - Where to stay and how to get around in Bangkok
Travel Tips - Thai Language Basics
Ingredients list
Your Cooktour box comes with 26 premium Thai pantry ingredients
Sauces
Oyster Sauce I Golden Flavor Sauce I Premium Fish Sauce I Pad Thai Sauce I Coconut milk I Chicken Broth I Coconut Oil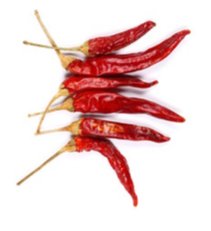 Herbs/Spices
Galangal I Thai Basil I Dried Garlic I Chili Powder I Black Pepper I Lemongrass I Dried Chili I Kaffir Lime Leaves
Grains
Jasmine Rice I Glass Noodles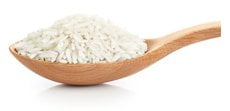 Pastes
Green Curry paste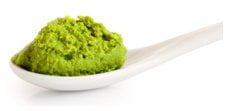 Other
Dried Shrimp I Palm Sugar I Bamboo Shoots I Peanuts Sweet Radish
FAQ
The most frequently asked questions
When does the class start?
Som's class and starter kits will be ready to ship mid December 2017, just in time for you to give this as a Christmas gift to someone special. The course is designed in a way that each class can be taken on any day that works for you. All you need to make sure is that you get the fresh produce before you can start.
What format does the class take?
Som's class is both an immersive online experience and a hands-on cooking class that you take conveniently from your home. The curriculum for each class is designed by the teacher. Each class includes pre-recorded video content, a cook booklet, and community activities. The videos are viewable at any time, and they can be paused, fast-forwarded, and re-watched as many times as you'd like. In addition, many students utilize the class discussions below each video to share their thoughts, upload their performances, and provide feedback on others' work.
Is the class live?
Som provides pre-recorded video lessons, which can be watched anytime. There are opportunities to connect with Som in a live-chat or meet her in person at events that we announce up to 1 month prior to the scheduled date.
How do I contact Cooktour?
Send us an email at hola@cooktour.com and we'll be happy to help with any questions you might have.